Exercise Resources
Exercise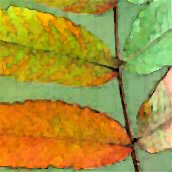 Recently, I met a woman 68 years old woman who barely was able to walk the year before and could not get up nor down without assistance. Was in terrible physical pain yet she shared through a trainer who coached her through a transformation with exercise, back into better health then she previously ever experienced. Wow… this was an impressive story to hear first hand. 
Then I heard on a Ted Talk about another woman who about the same age 68-72 years who reduced her body weight by 115 pounds and through a personal trainer eventually became so fit she placed in Guinness book of world record the longest Plank position 37 minutes! I reached out to her and I am looking forward to training with her remotely via Skype to gain some better physical health for myself. Here is Betty Lou Sweeney. It is never too late to improve your health! I am so inspired by Betty, I hope you will be too and share her story to those who would be also. 
https://www.facebook.com/anytimefitness/videos/the-amazing-betty-lou-sweeney-and-her-trainer-dave-share-her-success-story-and-h/2574161339276790/
Participating in positive mind/body activities can enhance a anyone's sense of physical and/or emotional well-being. The below modalities can help ease the side effects from treatment or from the pressures of dealing with someone caring for cancer and thereby enhance a person's physical and/or emotional well-being. There are a wide variety of activities that can help to make you feel better during what might otherwise be a very difficult period in life.
Exercise examples can include:
Fatigue is a common symptom during transitions. It can stem from any underlying illness, insomnia/sleep deprivation, anxiety, and the healing from self transformations. Managing and reducing fatigue is an important component in enhancing ones overall well-being.
Our bodies are designed to move, and research demonstrates that we are emotionally more stable, physically more healthy and mentally far more alert if we participate in physical activity.
Some suggestions for exercising:
Take walks daily and to try to increase the number of steps taken each day. Use a pedometers and keep a journal.
Join a pilates studio for strengthening core muscles.
Use resistance band exercises daily, performing one set of eight to 15 repetitions daily and gradually increasing to three to four sets.
Exercise on an average of 3 days per week for 20 minutes at a moderate intensity level.
Focus on your breathing as the foundation for all your movements.
People who exercise maintain their stamina and improve their aerobic capacity. People who exercise are able to walk faster and further in a short amount of time. The mechanism by which exercise alleviates fatigue is proven. When exercise is non-burdensome, safe and feasible, it serves as an inexpensive, valuable tool in improving the quality of life.
Review your lifestyle and attitude to look for ways you can incorporate exercise as part of your everyday life.
Look for ways you can incorporate exercise as part of your everyday life.
Use the stairs as much as possible.
Walk when you can.
Look for opportunities and interests that involve physical exercise
Whatever you do, incorporate exercise into your daily life.
You are in a process of change, which is stressful, your exercise is an important part of the healing process. Part of the work you are doing is to take some time each day just for yourself, exercise can be a positive choice with beneficial results.
Developing a positive mindset is one of the most powerful life strategies available. Using powerful positive thinking techniques, visualizations and positive affirmations, it is possible to achieve whatever you want. At a personal level it will transform your life, your health and renew the joy and passion for life.
My favorite way to exercise right in my office area in front the computer from the 3 Mile Walk to Qigong, Yoga to Tai Chi. Look up on Youtube Walk Away the Pounds or any movement program to help you just help you move.