Transformation Sessions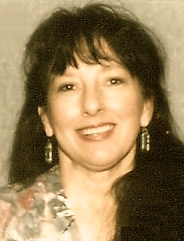 The Journey Within offers Transformation Sessions with a blend of traditional therapy along with many other energy psychology techniques for fast and effective results creating a release of subconscious blocks which are causing problems in your life. To find out more about the services offered, please make sure you read the main Services page.
In a Transformation private session, we will work with you to identify and locate the unconscious core beliefs which are sabotaging your progress in life, whether that is within relationships, personal development, physical, mental & emotional health, or self/body image. Progress can be made whether you have a specific trauma, or set of traumas, or just a general dissatisfaction that you can't put your finger on.
Sessions last from 2-4 hours depending on your needs. Think of your session as a yard sale. The day after the yard sale, you may find some over looked items that were missed. The same within a session, there maybe something over looked following the session that may be needing to address. As well as, we may need tune-ups to clear new arrivals of issues or experiences through out a year. 
I work with clients of all ages from around the world including children, teenagers, adults, seniors and your pets. Sessions are done either in person, telephone, or Skype. All sessions are confidential.
You may call to make an appointment for the next available session.
Note: emailing for appointments may result in a delay, so please call for quicker contact. Thank you!
Call: 702.378.8367
Email: explore@TheJourneyWithin.biz
Skype ID: Valarie McKenzie, "forest4me"
Payment Options
Transformational sessions may be purchased in a series to receive a significant discount. Just inquire for this discount.
The link below will take you to The Journey Within Paypal Account for safe & secure online transaction. Please enter the amount due from your email invoice that was emailed to you and follow the instructions.
If you have any questions, please feel free to call:702.378.8367
Bi-yearly tune-ups are encourage to assist you on your journey.
---
Preparing For Your Session
Write the list:
Create a list which doesn't need to be in chronological order. Start at birth with any events/memories around your birth and pregnancy and then move forward.
You do not need to tell the whole story. Make bullet points of events of memories, things you witnessed, experienced, including sexual, physical, and emotional abuses or inappropriate behaviors.
Your list could include accidents, moves, illnesses, hurts, fears, people you hate or cannot stand to be around.
Your list of issues could be dreams, movies, past life experiences, or stories told.
Write it down even if you think you cleared it work through with other forms of therapy, doesn't bother you or already cleared it.
If you have physical pain, write down when it happened, the places, events, stories, what it feel like, the emotions about it, who else has it, and how it affects you today.
You may experience emotions while gathering this information but remember when we address these, eventually they will become just a past event with no attachment to them any longer. Be patient and kind to yourself. We will get through this together.
---
Please note: below maybe some techniques that may be used during the session.
The 5 areas to tap using both hands, if you are new to this are:
Between eyebrows
Both sides of each eye
Under each eye
Collar bone
Then hold your wrist, take a deep breath and say "Peace" at the end of the exhale. (see chart below for the tapping points)
---
Tapas Diagram