Conscious Dying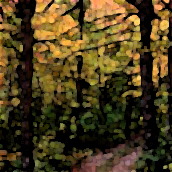 Conscious Dying, The Greatest Journey by Linda Fitch
We have forgotten how to die in the West. We shuttle the dying off to hospitals where death is considered a disease and extraordinary measures are taken to prolong life at all costs. Families do not know how to come to closure with the passing of a loved one. Many people die in fear, with unresolved issues, not having said the "I love you's" and "I forgive you's" that would be so healing for them and their families. We no longer remember how to die with grace and dignity. Dying consciously provides tangible tools for closure, dignity and peace at the end of a person's life.
For a free copy DVD please visit  www.dyingconsciously.org She offers this to everyone.
My Recent Experience
Recently, my family witnessed the passing of our beloved brother who died from cancer at the age 56. While his journey here was short lived, his last few days of life, went for the most part quickly, with little suffering. My brother's close family members were all around him when he passed, with some of the other members flying from far distances to be with him, just arriving minutes after he left his physical body.
We created a beautiful moment I will treasure with all us gathered around my brother's body lying peacefully in his own bedroom. We were in a circle of grace holding each others hands and my brothers. We granted him a release of spirit from us in this physical world. We gave him blessings of love and encouraged him to freely depart from us and for him to know we will dearly miss him. Each one of us shared their own feelings as we took turns expressing our love. The patriarch of our family, my oldest brother, spoke in a way that was so ancient and scared, that I will hold dear to my heart always.
Birth… life and death is our human journey here. Celebration of all stages of this are important to honor and be part of. Our family came together, each one having their own assignments for the Memorial of our beloved brother; we worked together as a family. These tender memories have enriched my life even fuller.
May we all love more… for we are all one.
We are but a mist appearing, swirling, dancing around
Then in a moment, we are then absorbed into the vast consciousness.