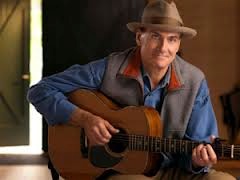 Singing has acted as a catalyst for direct healing and spiritual experience, whether as part of Buddhist meditation or Sunday hymn. The therapeutic potential of singing is far reaching and functions on many different levels. Explore our singing resources.
Singing is recommended as a stress-relieving activity; the breathing techniques you use are deeply relaxing and healing. Singing helps focus the mind and breath. Singing opens up the throat and tunes you to a vibration of well-being.  Singing helps free emotion, anxiety and depression that is held in the body.
The medical profession believes that endorphins are released in the brain when a person is singing.
Singing is primal.
Singing touches a very basic part of human nature.
Singing is a life-affirming, enriching experience, and can be a life changing experience.
Singing opens up the throat and tunes you to a vibration of well-being.
"…Singing/music touches and seeps in our souls, places words are unable to find… Music has this miraculous way of liberating us from our fear of not being brave and keeping emotions safely tucked a way, music unlocks our hearts and minds simultaneously, synonymously." ~Hillary Smith
Sing even if you feel shy. Sing in the shower. Sing in your car. Sing to your dog, cat or child. Sing for yourself. Use an instrument as a companion. Give singing a try, anyway!
Below is just one example of several songs to sing.
James Taylor song Secret O'Life
The secret of life is enjoying the passage of time
Any fool can do it
There ain't nothing to it
Nobody knows how we got to
The top of the hill
But since we're on our way down
We might as well enjoy the ride
The secret of love is in opening up your heart
It's okay to feel afraid
But don't let that stand in your way
'cause anyone knows that love is the only road
And since we're only here for a while
Might as well show some style
Give us a smile
Isn't it a lovely ride
Sliding down
Gliding down
Try not to try too hard
It's just a lovely ride
Now the thing about time is that time
Isn't really real
It's just your point of view
How does it feel for you
Einstein said he could never understand it all
Planets spinning through space
The smile upon your face
Welcome to the human race
Some kind of lovely ride
I'll be sliding down
I'll be gliding down
Try not to try too hard
It's just a lovely ride
Isn't it a lovely ride
Sliding down
Gliding down
Try not to try too hard
It's just a lovely ride

Another beautiful song I am presently enjoying is by Aradhana Silvermoon, the song is called Oceans of Light. I hope someday this will be a hit for her!
Lyrics
When, when I look into your eyes I see me,
When, when I touch your face I embrace the love we let be
When, when I hear your voice speak to me so tender,
My heart begins to melt and I remember
Your soul . . . .
Chorus
Your eyes are oceans of light that make my open heart delight
Brings clarity to my sight, crisp cuts through my fear like a knife
Om Mani Padme Hum, Om Mani Padme Hum
We, we remind each other we are whole powerful complete
And with each new soul we meet
A new challenge to help us grow, fully express the love we know
Trust in the universe, open to the flow of light pouring down from above
Chorus
And our angels are with us guiding and protecting
In this life we're so blessed to be connecting
Our fears they give us the chance to learn and heal
Love gives us wings– all I know is what I feel
What I feel, all I know is what I feel
Om Mani Padme Hum, Om Mani Padme Hum . . .
There is a jewel of a lotus flower unfolding within our souls
To be the jewel of the lotus flower is the highest goal
When, when I look into my eyes I see you
When I look into my eyes I see you
In my eyes I see you
I love you, I love you,
I do, I do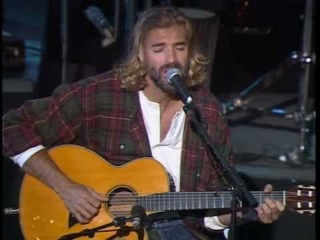 This is one of my favorite songs to sing along with while playing my two large conga drums, pretending I can sing and play these beautiful drums! I love watching the concert of Kenny Loggins in the Redwoods while playing the drums. The song below is one of my favorites songs drums contribution but mostly due the words "One with everything in life, I believe!". The song is called Conviction of the Heart.
On which the earth raise the sky
On which every thing in life
Where are the dreams that we once had?
This is the time to bring them back
What were the promises
Caught on the tips of our tongues?
Do we forget or forgive?
There's a whole other life
Waiting to live when
One day we're brave enough
To talk with conviction of the heart
And down your streets I've walked alone
As if my feet were not my own
Such is the path I chose
Doors I have opened and closed
I'm tired of living this life
Fooling myself, believing we're right when
I've never given love
With any conviction of the heart
One with the earth, with the sky
One with everything in life
I believe we'll survive
If we only try
How long must we all wait to change?
This world bound in chains that we live in
To know what it is to forgive
And be forg-i-i-iven
Too many years of taking now
Isn't it time to stop somehow?
Air that's too angry to breathe
Water our children can't drink
You've heard it hundreds of times
Say you're aware, believe and you care
But do you care enough?
Where's your conviction of the heart?
Ohh
One with the earth, with the sky
One with everything in life
I believe it will start
With conviction of the heart
With the earth, with the sky
One with everything in life
I believe it will start
With conviction of the heart
One earth, one sky
Only one world
Only one chance, for one life
When will we live?
(With conviction of the heart)
One child, one dream, the only one life
(One with the earth, with the sky)
You got one chance for one life
(I believe it will start)
When will we live?
(With conviction of the heart)
Only one earth, only one sky
(One with the earth, with the sky)
Only one world
(One with everything in life)
We've only got one chance to live in one life
I believe
(I believe)
It's all we got to start when we begin with some conviction of the heart
(It will start with conviction of the heart)