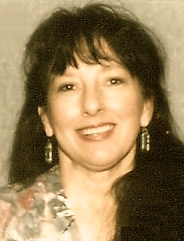 The Journey Within offers sessions with a blend of traditional therapy along with many other energy psychology techniques for fast and effective results creating a release of subconscious blocks which are causing problems in your life.
In a session, we will work with you to identify and locate the unconscious core beliefs which are sabotaging your progress in life, whether that is within relationships, personal development, physical, mental & emotional health, or self/body image. Progress can be made whether you have a specific trauma, or set of traumas, or just a general dissatisfaction that you can't put your finger on.
The therapy style is a blend of mind/body therapies and self help techniques, using the latest developments in the fields of psychology, acupuncture, kinesiology, integrative medicine and neuro-science. Methods include working with the human energy system providing relief from mind-body distress, using meridians and acupoints. This often involves eye movements, focusing in to sensations in the body, tapping, or holding particular points on your own body and stating phrases to create a release.
Sessions last from 20 minutes up to 90 minutes depending on your needs. Think of your session as a yard sale. The day after the yard sale, you may find some over looked items that were missed. The same within a session, there maybe something over looked following the session that may be needing to address. As well as, we may need tune-ups to clear new arrivals of issues or experiences through out a year. 
I work with clients of all ages from around the world including children, teenagers, adults, seniors and your pets. Sessions are done either in person(not available during Covid19) telephone, Zoom or Skype. All sessions are confidential.
Why choose this form of therapy with The Journey Within?
I work with clients of all ages from around the world including children, teenagers, adults, seniors and your pets. Sessions are done either in person(not available during Covid19) telephone, Zoom or Skype. All sessions are confidential.
The therapy style is a positive empowering treatment. It works quicker and rapid with long lasting relief from symptoms than conventional therapy. I have been in the Healing Arts field for over 30 years as Injury Care Therapist, a Doula (labor support) and 18 years with Energy Psychology treating patients by blending these techniques. I have harvested a wide abundance of tools, skills, techniques, knowledge and wisdom. I am naturally intuitive, empathic and skillful. I create a safe journey on your path to inner peace and joy, while freeing you from the bondage's of thoughts/memories that may keep you a prisoner in your own mind.
My experience of blending techniques has been extremely effective with my clients. I continue to expand in my knowledge with the latest, quick and effective tools to freedom from memories, experiences and patterns of limiting beliefs that hold us captive. Although there are countless roads to choose from, I invite you to allow me to guide you along your journey.
Therapy can be used to create:
• General improved health
• Increased feelings of relaxation
• Enhanced feelings of personal empowerment and safety
• Improved relationships
• Clearer and quieter mind
• Release of emotional blocks
• Release of limiting beliefs
• Easing intense emotional stress
• Wellness, inner wisdom and ease of well-being
My patients report common experiences such as:
• "The feeling toward the issue has changed."
• "I can't feel the pain."
• "The condition doesn't bother me anymore, I can't feel any stress, it's gone!"
• "I can't quite find the issue, it seems very distant now."
• "The issue is no longer important any more, I don't care about it now."
• "I'm not afraid anymore, I feel free."
• "I don't feel angry now."
Often patients at the end of their session feel laughter at the recall of the former distressing memory. Once the issues are cleared it is often replaced by a feeling of lightness, calm and well-being.
Therapy treat a large array of distressing symptoms including the following types of problems and more:
• Are you stressed, worried, or feel hopeless?
• Do you have painful memories, grief, or traumatic experiences?
• Do you suffer from Post-Traumatic Stress Disorder, have phobias, worries, fears, anxieties, addictions, anger, or rage?
• Are you burnout, irritable, exhausted or depressed?
• Do you often feel insecure, have low self-worth or performance issues?
• Do you have relationship difficulties?
• Do you frequently feel moody, sadness resentfulness or jealous?
• Are your self-beliefs limiting your growth?
• Do you want relief from pain, illness, allergies and emotional distress?
• Do you want more peace and happiness in your life?
If you have answered "yes" to any of these questions and are looking for solutions, then you have come to the right place! You may find that you can benefit from energy psychology.